May 9, 2023 6:17 am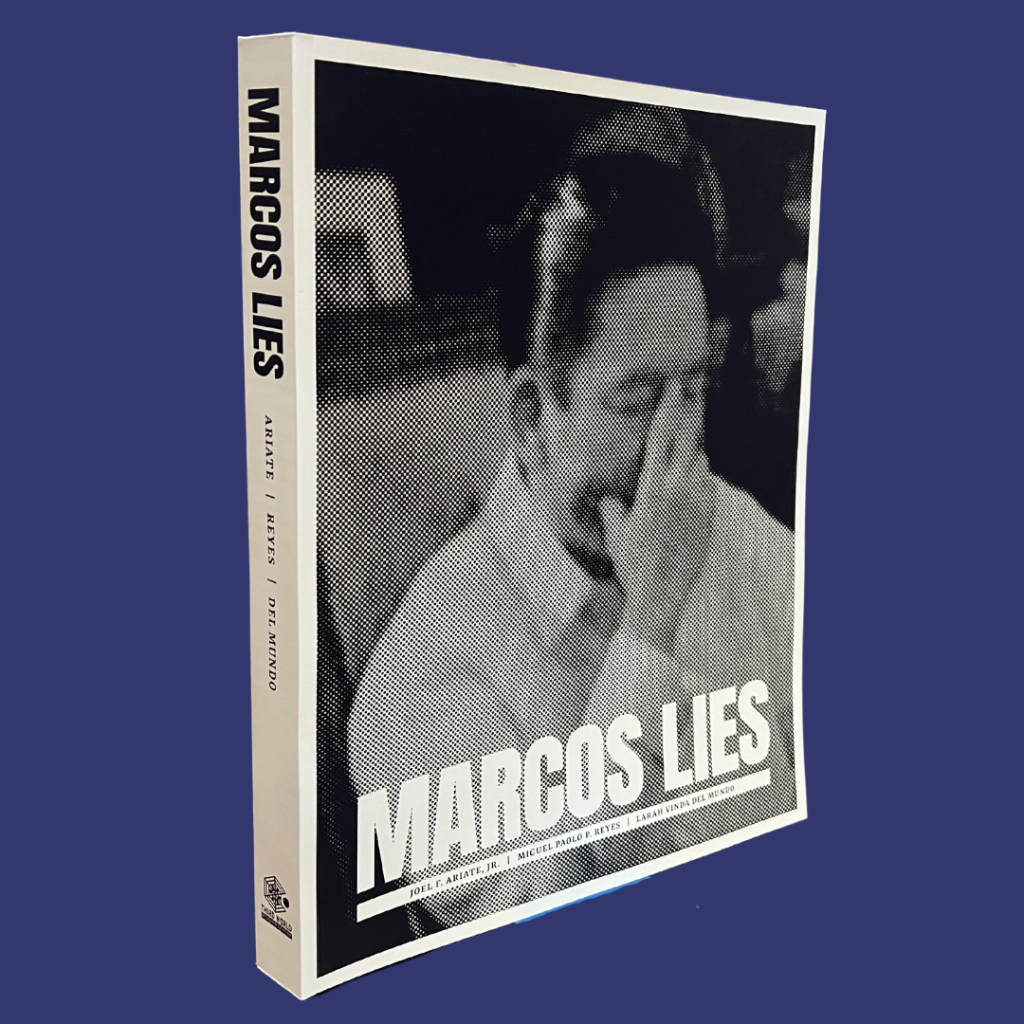 Marcos Lies is a compilation of essays on various lies that the Marcoses have either concocted or have done nothing to correct, lies that aided them in pursuit of power and plunder. This book shows how the lies were crafted and who enabled the Marcoses to foster their falsity on their targeted audience or those who knew the truth but have chosen to be silent.
Joel F. Ariate Jr., Miguel Paolo P. Reyes, Larah Vinda Del Mundo
The book's 360 pages contain 125,877 words spread in 31 chapters. It also has 13 appendixes of rare archival materials and 109 photographs and illustrations. The book is 9.5 x 12 inches, softbound, printed in 110 gsm (grams per square meter) paper and weighs about 1.2 kilograms.

HOW TO ORDER
To order online, you may click this link.
We also accept walk-in purchases at our office. Visit us at the Third World Studies Center, Lower Ground Floor, Palma Hall, Roxas Ave, Diliman, Quezon City, 1101 Metro Manila.
PRICE
Pick-up at UP Diliman – PHP 1,500.00
Courier – PHP 1,500.00 + Shipping Fee
– Within NCR (+250 PHP for first copy; +100 PHP for each additional copy)
– Rest of the country (+350 PHP for first copy; +100 PHP for each additional copy)
For questions, you may email us at twsc.updiliman@up.edu.ph or call us at (02) 8920 5428.